Virtual Machine Language sequencing has flown on a wide variety of deep space missions, including telescopes, orbiters, and landers. The user base currently includes the JPL Autonomous Systems Division, Lockheed Martin, Orbital Sciences Corporation, the Laboratory for Atmospheric and Space Physics, and the Kennedy Space Center.
VML was first deployed in 1998 on Stardust, Mars Climate Orbiter, and Mars Polar Lander. These were followed Mars Odyssey, Genesis, and the Spitzer Space Telescope. VML 2 is flying, slated to fly, or flown on MRO, Phoenix, Dawn, Juno, GRAIL, MAVEN, OSIRIS-REx, and InSight.

VML 3.0 is the latest version, developed as part of the Reactive Rendezvous and Docking System, which enables autonomous retrieval of an orbiting sample canister around Mars. VML 3.0 is also in use on JPL's AutoNav spacecraft navigation technology development for comet/asteroid touch and go, and on KSC's RESOLVE project for multi-instrument coordination and sequencing with a roving platform.
VML Deep Space Flight Heritage
Flight Time Across All Missions: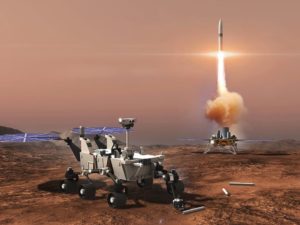 Reactive Rendezvous and Docking Sequencer
VML Version 3
Rendezvous of a vehicle with a sample canister in order to return the canister to Earth requires a variety of complex mathematical processing on a changing data set, coupled with the need to safely and effectively handle a large range of off-nominal conditions and spacecraft faults.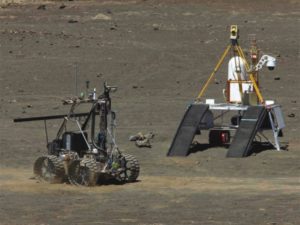 Mass spectrometer Solo
VML Version 3
Kennedy Space Center,  Applied Physics Lab
Mass spectrometer for analyzing lunar regolith.  VML used to operate instrument in a pre-flight and flight configuration.